My greatest source of inspiration are women. The woman I cross eyes with on the streets, the women at the bakery who always smiles, the women I meet and mostly the women I gathered around me. They give color to my life and they make me want to be a better person every day. They inspire me with their life experience, their own personal style and unique characters. To thank them for their love and friendship I will sit down at the drawing table with each of them and design a beautiful piece of jewelry. You can already find a special design for my mom, daughter and three close friends. I hope to inspire you to celebrate your friendship, the love. Celebrate women.
Stephanie ring
Sweet & attentive
Yayy it's finally time for a new sisterhood item! I want to honor my dear friend Stephanie aka Stephsa! We are so close in our daily life and we also travel a lot together. We made many unforgettable trips and memories that I will cherish forever! Steph is incredibly sweet, caring and attentive. She's just always there and I am so thankful because of that! This happy and shiny ring represents our friendship truly!💍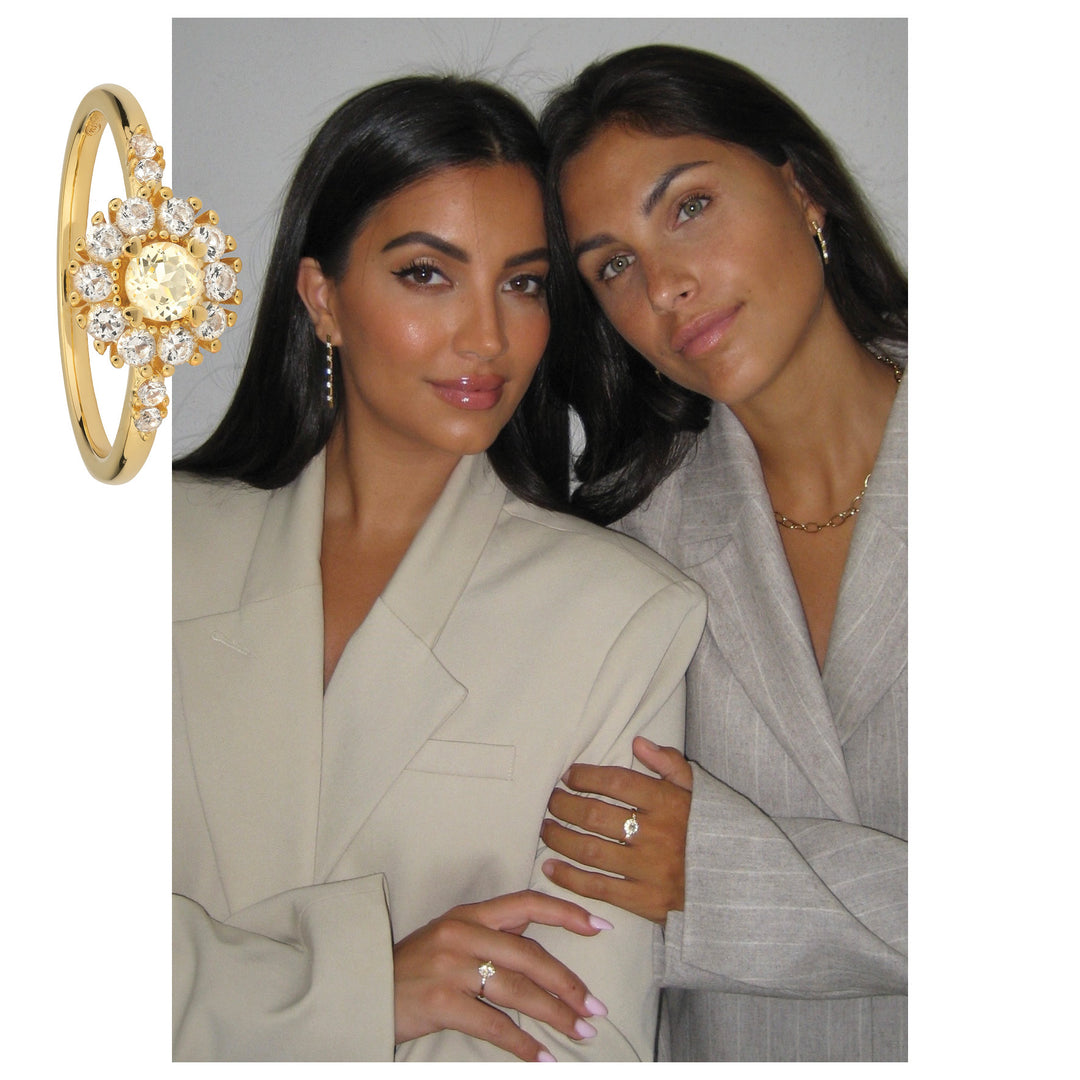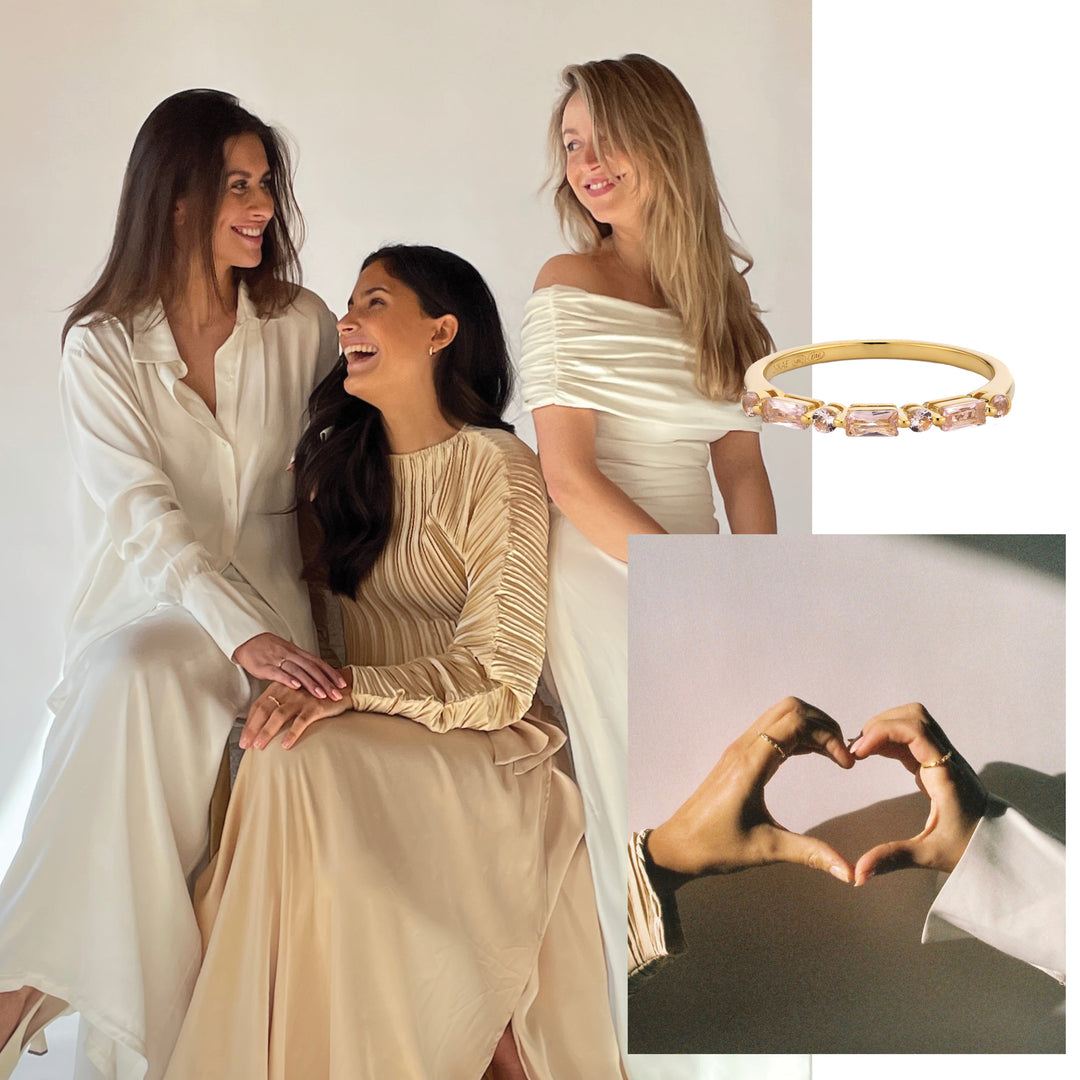 Linda & dunja - friends
Memories
Meet Linda & Dunja, two of my best friends. We have been friends for more than 16 years! To celebrate a lifetime of memories and the most special friendship we designed this ring together. I am so gratefull and proud of our friendship. The ring has light pink stones in different shapes. It's made from 925 sterling silver and plated with 18K gold.
Esperia - Friend
Caring
Esperia and I have been friends for more than 15 years. It's one of those friendships where you don't see each other everyday because of your busy lives but you know you will always be there for each other. Its something I will cherish forever! Esperia is very caring, sweet and super smart. We designed a beautiful ring and matching necklace together as a symbol for our long friendship🤍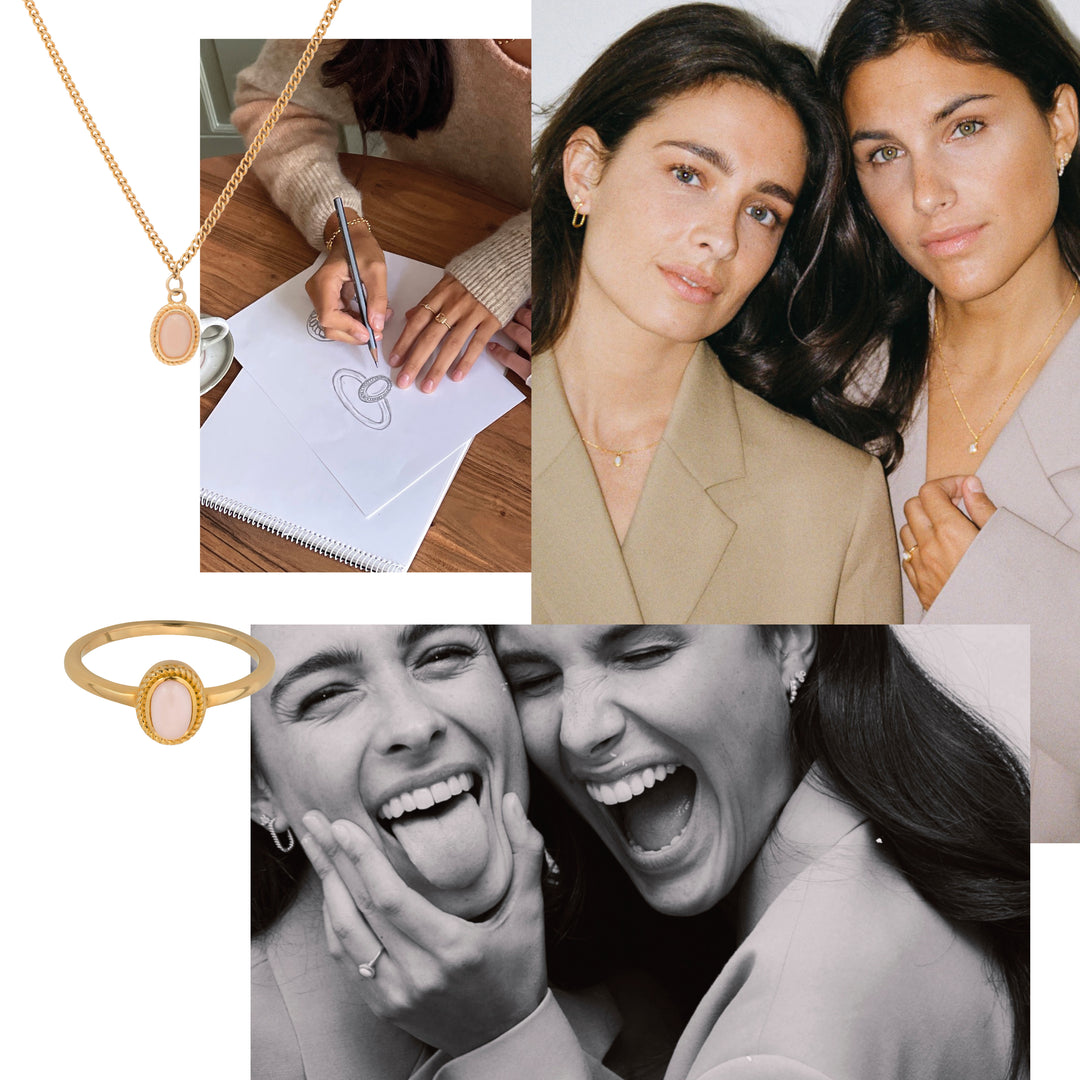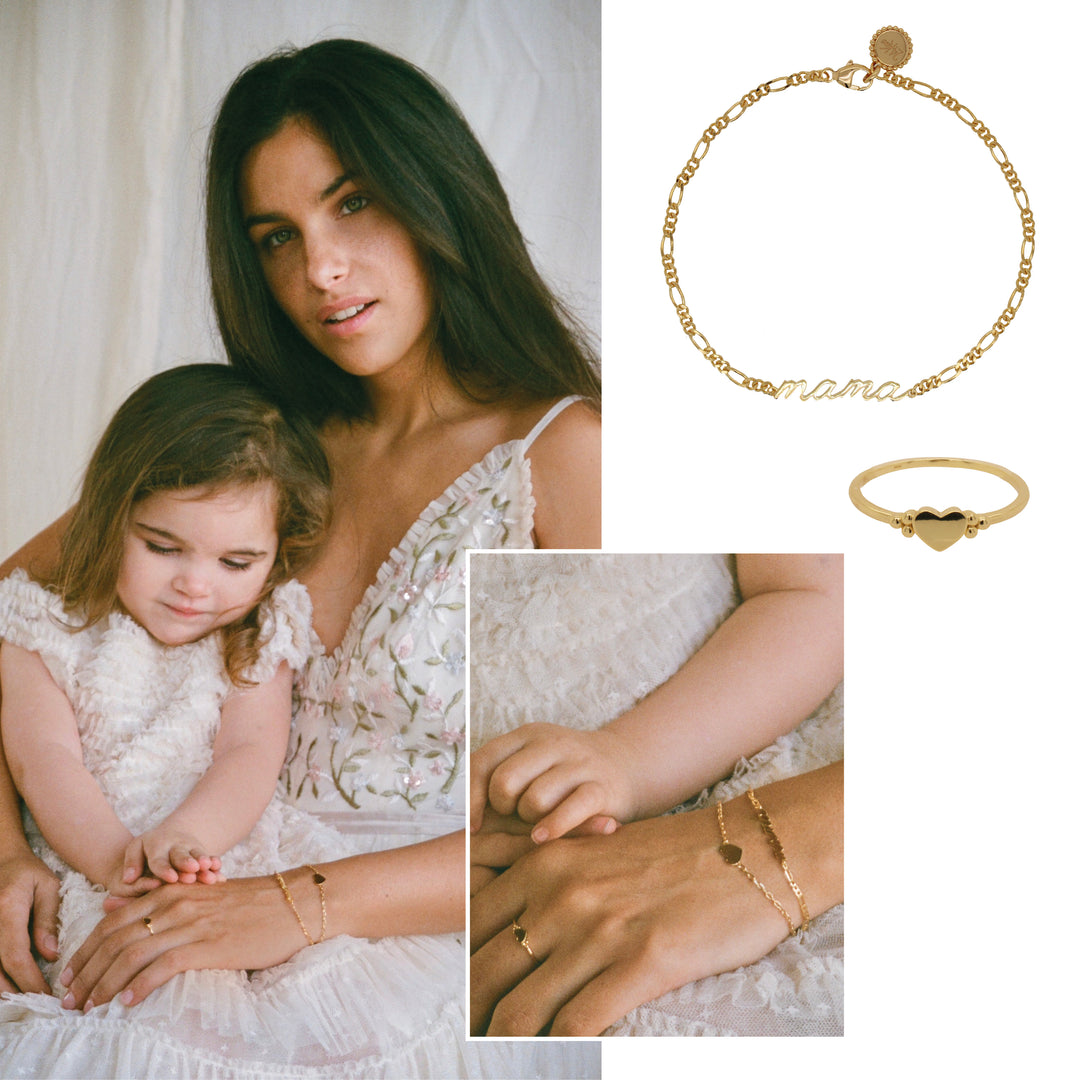 Loua - daughter
Cute
Loua is the most important girl in my life. Seeing her grow every day is the most beautiful thing there is. She is very sweet but also a bit clumsy at times. I wanted to combine this into a beautiful piece of jewelry. The Loua bracelet is refined but also a bit playful because of the link. The perfect description for our mother-daughter bond.
Inge - mother
Loving
Inge is my loving mother. She is very sweet and caring but can also be tough at the same time. The ring I designed with her has all of these character values. Now that I am a mother myself, our bond has only grown stronger. I am grateful for the trust she has always had in me. Without her I would not be the woman I am today.